Latest topics
»
Is anyone still go to this academy
by
me22
7th March 2019, 4:50 pm
»
Discord Group with Yugioh Tournaments and Teams if anyone is still around
by
The Life Less One
18th September 2018, 7:06 pm
»
Happy 2017 and everything else :D
by
clark3000mkp
5th November 2017, 1:43 am
»
Link Summoning Thoughts?
by
clark3000mkp
2nd March 2017, 2:03 am
»
Yugioh Duel Links
by
clark3000mkp
2nd February 2017, 12:03 am
»
If anyone's interested...
by
Koinu Kitten<3
1st February 2017, 4:20 pm
»
Raise your hand if you still check here
by
BarcodePez
12th October 2016, 12:37 am
»
Merry Christmas!!
by
InfernoNeos
21st January 2016, 6:38 pm
»
The Main Shop (Remake)
by
Dead PhoenixFX
30th November 2015, 8:09 am
»
Mr. Shy is here
by
Dead PhoenixFX
30th November 2015, 8:08 am

Should i Become A mod chat
Ok so long iv been here and I've seen a lot of the mods and admins Fight and im just wondering why because well your all staff of a very Awesome Academy and you guys should be working together to help improve the academy you know. I've been a admin, mod, and a tester in so many academy's and ill be honest that I didn't like some people in the academy's but I didn't go and Subliminally diss them just to make myself look cooler I just Treated them respect and they Gave me Respect back in Return. you gus might not take this Seriously coming from a slifer slacker like myself but I Truly hope the mods and admins can Be tolerant enough to at least be fair
so ima set up a poll to see how many people will give me the Chance to become a Mod, and see how many people Trust me being a mod and other stuff and if you don't well that's fine your entitled to your own opinion
Well that's all I have do to say :3
Gotta love the Random pics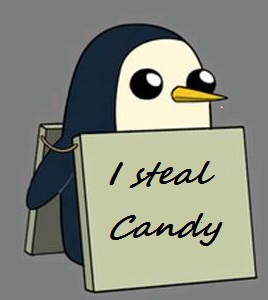 Posts

: 11


Points

: 61


Join date

: 2013-09-13



i think u will be a good chat mod when u put up the poll ill surely say yes for u being a mod. gl with it. Cya round.
_________________



Posts

: 264


Points

: 839


Join date

: 2013-08-17


Age

: 20


Location

: Right beside you!



Maybe.... But please don't abuse power. But don't worry, i know you won't abuse because bubble berry is a friendly animelover



Posts

: 1326


Points

: 2223


Join date

: 2013-07-08


Age

: 18



Only chat mods will be admins or Moderators. period



Posts

: 181


Points

: 1319


Join date

: 2013-06-06


Age

: 20


Location

: South Carolina





Similar topics
---
Permissions in this forum:
You
cannot
reply to topics in this forum